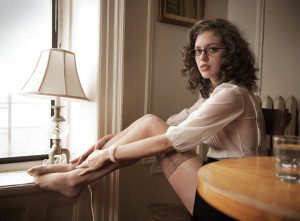 Q: How do I schedule a session?
To schedule a session, you need to pay first. Click here to pay for a session.
Q: What happens once I pay?
After you pay you may immediately request a session time from my schedule and I will confirm within 2 business days. After I receive your payment I will follow up with full details within 2 business days with a "Session Details and Agreement" sent via email (to the email address you entered in the payment form).
Q: Tell me about your payment process.
I am currently only accepting payments by bitcoin.

Q: How does a session work?
Different clients require/desire different things, but generally you decide if you'd like to start with a text chat and a one-way cam (you can see me but I can't see you) or a voice chat and two-way cam (we can both see and hear each other).
Q: Do I need special software or a camera?
No. When I contact you I'll give you the particulars as to how you will access the session on your computer, but no special software or camera is needed. All you need is a high speed Internet connection.
Q: When will you visit my country? Where are you based?
I am based in NYC. I can meet with anyone in the world via webcam! I do not do in-person sessions, so if you want Naked Therapy, you should not wait for me to visit your country. You should sign up for a webcam session!
Q: How long are the sessions?
One hour.
Q: What happens during the sessions?
You and I talk about whatever you want to talk about, and, should you wish it, I (and/or you) get naked in the course of that conversation.
Q: Are you still practicing?
Yes! I founded Naked Therapy in 2010 and am still practicing today.
Q: Am I allowed to make special requests?
Yes. If you want me to wear something special, ask me in advance and it can be arranged. If you want me to undress in a certain way, that can also be happen. And if you want to see me from a certain angle, or you want me to do or say something specific, simply ask. I do have my limits and only do what I consider to be therapeutically relevant to your progress, but I am also very open minded 🙂
Q: Do you get fully naked?
Yes, if you wish it.
Q: How explicit will you get?
That depends on what I consider therapeutically relevant.
Q: Can I get naked during my session?
Yes.
Q: Can I masturbate during my session?
Yes.
Q: There's no way I can afford to do a webcam session with you.
I apologize that my fees make my services too expensive for some people. I have done my best to keep them as low as possible. If you are interested in a video Naked Therapy session but feel you can't afford it, please sign up for free for Onlyfans. Not only do I occasionally announce specials, I also share The Arousal Plan which is an effective way to get in touch with some of the benefits of having a personal session with me.
Q: What is ONA?
ONA is my new musical project to share my pro-sex message in a more affordable, broad, and artistic way. Please check it out at OnaArtist.com!
Q: This is an emergency! I need to hear from you now!
If you have an emergency please call 911. You could also contact your personal health care professional. I am not capable or trained for this sort of need.
Q: I am contemplating suicide.
I'm sorry but I'm not licensed or trained to help. Please call 911 if you need immediate help. You could also contact Suicide Prevention Lifeline.
Q: Do you do couples therapy and what is the rate?
I am happy to talk with couples. The rate is $500 for the hour. Please pay for a regular session and I'll send a link for you to pay the rest.
Q: What if I need help now?
Please call 911 or a licensed health professional. I am not equipped or trained to deal with immediate or emergency needs.
Q: Do you accept health insurance plans?
Currently no, but maybe some day!
Q: What is your cancellation policy?
If you decide to cancel your session and do not want to reschedule, I will refund you 50%. You can cancel up to 72 hours before your session. If you cancel within 72 hours of your session, no refund will be issued.
If you cannot make your scheduled appointment and want to change your appointment time and date, you may do so free of charge as long as it is not within one week of your session date. If it is within one week of your session, you will need to pay a $100 rescheduling fee.
Q: What is your return policy?
I have a NO RETURN policy. Please make a payment only if you are 100% sure you want a session with me. You have a year from the date you made your payment to schedule your appointment.
Q: Can I get a refund after a session if I didn't like it?
No.
Q: Do you accept male and female clients?
Yes.
Q: What are your credentials?
First off, I am not a licensed psycho-therapist. In fact, I can't be licensed because my techniques are considered "unethical" by state licensure boards. However, I have studied psychology, human sexuality, and social biology, and I have helped hundreds of people, many of whom say that Naked Therapy has made a huge difference in their lives. Further, I consider myself highly skilled at talking, listening, and counseling while also being arousing 🙂
Q: I still don't get it – why the naked?
Naked makes your therapeutic interaction with me completely different from a traditional therapeutic experience. Through my being scantily clothed or stripping or being fully naked, you have a different experience. You (can) feel aroused, inhibited, afraid, curious, intimate – any number of things. You can also get naked yourself. And these feelings/experiences change the therapeutic picture. They change how you feel, what we talk about, how we relate. They change your entire therapeutic experience, so they change the therapeutic outcome.
Q: Nothing's wrong with me, so why should I seek therapy?
That's what's special about Naked Therapy (other than the nakedness). There doesn't have to be anything "wrong" with you. In fact, we'd go one step further and say that the fact that you're even considering Naked Therapy proves that you are open-minded, adventurous, and thoughtful! Why seek Naked Therapy, then? Because Naked Therapy will help you gain power through arousal. With your Naked Therapist you investigate who you are and figure out how you can bring more beauty, excitement, and power to your life.
Q: How am I supposed to concentrate when you're taking off your clothes?
This is my favorite question because it cuts to the heart of what Naked Therapy is trying to address…or, as it were, undress :-)…If you'll allow me a bit of grandstanding, in my opinion, the 21st century human is living a schizophrenic existence that is rooted in traditional therapy and exacerbated by the Internet. One part of his life is rational, cold, and concealed. The other part is sexual, raw, and open. In the first part, he judges and talks and thinks about himself and his world in a neutered, socially-acceptable fashion. In the second part, he lets down his guard and looks at porn, has sex, goes wild. Traditional therapy uses the first part (the cold and rational and concealed) to release and conquer the second part (the sexual, raw and open). Naked Therapy takes the opposite approach. Naked Therapy indulges in and explores the second part in an attempt to excite and engage the first part. Both traditional therapy and Naked Therapy have the goal of bridging these two parts, but only Naked Therapy really succeeds because it goes at it from the right direction. It is able to bring the two parts together because it accepts both parts on their own terms, in a positive way, and doesn't value one over the other.
Q: How is this different from sex camming?
As my clients will tell you, it's not only far from it, it's far better. While I generally get naked in my sessions, it's done in a way that fits into the progress of the client. Sometimes I use nakedness in the same way a traditional therapist might use techniques like dream analysis, free association, or neuro-cognitive reprogramming. Other times we get naked as part of an attempt to help open the client up to talking about fantasies, sexual or relationship issues, or confidence concerns. And sometimes we just get naked because we know it will help the client feel better in the moment. But no matter the reason for getting naked, it occurs in a way that is very different and far more engaging and arousing than anything a "cam girl" might do. Sex workers are there to give their clients a pleasurable experience. And while I'm happy to provide a pleasurable experience to my clients, I am also there to help my clients gain insights that can be hard to come to, challenging, and often uncomfortable. That's why it's therapy, and that's why it's ultimately a more fulfilling experience than sex camming.
Q: I don't get it. How can you help someone with a porn addiction?
Porn addiction emerges because men come to view women as sex objects, not as real people. What's the difference? A sex object is simply there to gratify, while a real person is a more complex experience. Ultimately, having sexual relations with a real person can and should be more gratifying than a sex object. That's where Naked Therapy comes in. In your Naked Therapy session with me, I can be both sex object and real person because you might be aroused by me as a sex object, but you are discussing deep, personal, sometimes difficult issues with me as a real person. Through this process your addiction to the one-way "sex object arousal experience" begins to dissolve and you open your mind to the two-way sexual experiences you can have in your real life.
To put it simply, I work with you to transfer your desire for mindless porn into a desire for mindful arousal, giving you the control and inspiration you need to seek a more balanced and controlled relationship with your urges, in whatever form you want that to take.
Q: Is there literature on Naked Therapy?
The only literature currently on Naked Therapy is on my blog. I hope to have academic papers and further literature published soon!
Q: Are you saying traditional therapy is ineffective?
Not at all. The type of therapy that works best for a client depends on the client.
Q: Why have you trademarked Naked Therapy and The Naked Therapist?
Trademarks are meant to protect the public so they are aware of the source and can be assured of quality control. As the original Naked Therapy practice, I feel it is important that those practicing Naked Therapy are knowledgeable and skilled in the art of Naked Therapy, which is why I have trademarked these two phrases. So, if you are interested in being a Naked Therapist yourself, please contact me for details.
Q: What's this about you being an artist? Is Naked Therapy art?
A: Naked Therapy always has been and always will be first and foremost an intentional and authentic therapeutic practice aimed at helping people. After counseling programs refused to accept me as a Naked Therapist, I decided to pursue my MFA in Fine Art, and recently I have shared my art projects more broadly. While I do think that the extent to which Naked Therapy is a social practice art project is interesting to consider, and that it brings into question the performative elements in many of our vocations (therapy, law, teaching, art) as well as the therapeutic potential in art, most important to me is the value that lies in Naked Therapy to individuals and society as a whole. I should point out that all my sessions are completely confidential, as stated in my confidentiality agreement, and that the claims on this website and SarahWhiteLife.com are made for therapeutic, not artistic, purposes.
Q: What is the fine print that I agree to when I schedule a session?
For privacy reasons, NO recording of the sessions may be made (video, photo, or text) by you or anyone else. I keep a full recording of the session and if it appears in any form of media, I will know who has propagated it, and I will prosecute to the fullest extent of the law.
Further, by entering a therapeutic session with me you agree that only you are responsible for the actions you take as a result of what happens in your session(s). You agree that I am not responsible for the decisions you make and/or the actions you take and you thereby release me from any and all liability of any kind, directly or indirectly related to anything that happens in your therapeutic session(s).
Your confidentiality is of the utmost importance to me. Therefore, I will never reveal your identity or contact information to anyone. I may use quotes from our emails or sessions in studies or documents or web pages having to do with Naked Therapy, but your anonymity will always be completely preserved and no information will ever be released that could in any way be used to identify you.
I like to have fun. But these are professional services. If I feel you are out of line, acting disrespectfully or rudely towards me, I will warn you that if you continue that behavior I will terminate the session. And if you don't stop that behavior, I will terminate the session and your payment will not be refunded.
By entering a Naked Therapy session you swear that you are at least 18 years old.
Current terms will be sent at time of appointment scheduling.